Organic architecture
"A MAN MUST BE ABLE TO THINK IN COLOURS AND SHAPES JUST LIKE HE IS ABLE TO THINK IN TERMS AND THOUGHTS", R. STEINER
Anthroposophic architecture is based on the teaching of Rudolf Steiner. As a style, it is also called organic architecture. The term 'organic architecture' includes the diversity of architectural approaches and expressions that developed in various places at the beginning of the 20th century. Pioneers such as Frank Lloyd Wright, Antoni Gaudí and Rudolf Steiner drew, each in his own way, inspiration from the principles of the living nature. This often led to free and expressive forms.
Within the organic movement, architecture is not observed merely as a expression of the culture and society, but also something that affects the inner and outer lives of people. In that sense, a human being is seen as a physical, psychological and spiritual being, connected with the environment at all those levels.
In the age when architecture is dominated mostly by economics, technical possibilities and regulations, organic architecture cherishes a comprehensive approach, which also includes environmental aspects, cultural purpose and spirituality.
In 1913, Steiner designed the Goetheanum, which was built in Dornach, Switzerland, in 1914. That exceptionally monumental building became the nexus for numerous adherents of his teachings. Since Steiner built his philosophy on liberal principles, at the time when the National-Socialist Party was on the rise, the Nazis burned down Goetheanum on 1 January 1923.
Among other things, the event contributed to Steiner's illness, and he died on 30 March 1925. In memory of their great teacher, Steiner's supporters built a new Goetheanum on the foundation of the previous one in 1929.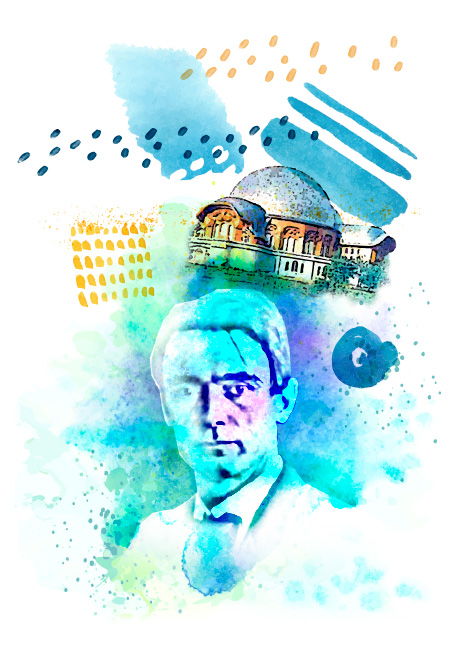 Organic architecture around the world
In the past few decades of the 20th century, organic architecture underwent a strong revival. The new generation of architects was inspired by the works of pioneers such as Wright and Steiner. They began adapting their ideas to the local construction tradition, new techniques and their own creative impulses. In that manner, architecture became richer for a new diversity of approaches and forms of expression across the world.