Welcome to the Dr Rudolf Steiner Centre
in Donji Kraljevec.
Located in Donji Kraljevec, the Dr Rudolf Steiner Centre is one of the biggest tourist attractions in Međimurje. Visit the Centre, learn about the life of
Dr Steiner and visit his birthplace, situated not far from the Centre.
Biodynamics is a form of agriculture that transcends crop cultivation without pesticides. It is related to inner growth, and is in the service of the Earth and mankind.
ORGANIC ARCHITECTURE

In the age when architecture is dominated mostly by economics, technical possibilities and regulations, organic architecture cherishes a comprehensive approach, which also includes environmental aspects, cultural purpose and spirituality.
Anthroposophy is a research discipline as well as a method of knowledge, service, personal development and social engagement.
Eurythmy is an art of expression through movement. Eurythmic gestures and movements attempt to express sounds and speech through body movements.
Understanding of the inner life of the child and monitoring the child's development stages are the basis of Waldorf education. Waldorf schools integrate art in all academic disciplines
VISIT DONJI KRALJEVEC
The birthplace and Dr Rudolf Steiner Centre
Rudolf Steiner himself said the following about his birthplace: 
"…I was born in the Slavic region, where the entire milieu and personality of my ancestors are considered foreign.
Apart from the Germanic and Slavic elements, there is a third one in this area, also known as Celtic…,,
STEINEROV IMPULS
worldwide
hectares of biodynamic farms
countries in which anthroposophical medicine is present
The life and work
dr. Rudolf Steiner
Rudolf Steiner, a man already recognised during his lifetime as one of the greatest spirits in modern history, was born in Donji Kraljevec on 27 February 1861 – which was on the territory of the Austro-Hungarian Empire at the time. Between 1893 and 1925, his name was ubiquitous in many areas of human activity, therefore it is not an exaggeration to say that he left one of the deepest marks in the entire history of mankind. However, if that mark were to be useful to everyone after him, it is necessary that later generations want to and be able to follow it.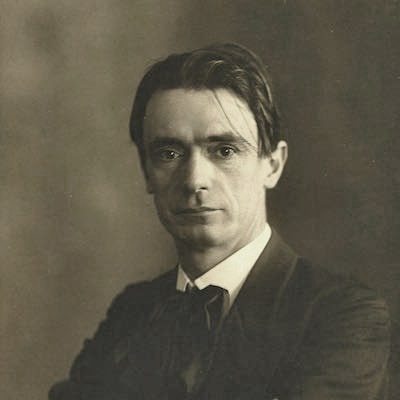 Who was Dr Rudolf Steiner

A person who used his work to help change the world – for the better!
Curriculum vitae
As a child from an Austrian family, who often changed its place of residence due to the nature of Steiner's father, who was employed with the South Austrian Railways, Rudolf Steiner spent only a year and a half in Donji Kraljevec. He himself stated multiple times that his birthplace is symbolic for him as a connection between the East and the West.
"The birth and life of Rudolf Steiner had an immense impact on the world and also to the foundation and development of SEKEM. His thoughts and concepts inspired my father to create a holistic initiative in Egypt which is today a lively example on how Rudolf Steiners' impulses are benefiting many people in the economic, societal and cultural life. On this special occasion we are thinking deeply to his birthplace in Croatia and wish the center all the best for this special year."
Helmy Abouleish
Chief Executive Officer of SEKEM
President od Biodynamic Federation Demeter International
"The birth and life of Rudolf Steiner had an immense impact on the world and also to the foundation and development of SEKEM. His thoughts and concepts inspired my father to create a holistic initiative in Egypt which is today a lively example on how Rudolf Steiners' impulses are benefiting many people in the economic, societal and cultural life. On this special occasion we are thinking deeply to his birthplace in Croatia and wish the center all the best for this special year."
Helmy Abouleish
Chief Executive Officer of SEKEM
President od Biodynamic Federation Demeter International
Telephone
Tel.: +385 40 655 612
Mobile: +385 99 3250 776
ADDRESS:
Prvomajska 4,
Donji Kraljevec 40320
Croatia